Online Ticket Office
Crypta Balbi
Roma
Choose your personal solution:
Ticket on-line
Admission ticket
ACCESS AND SECURITY RULES
Admission takes place only with the compulsory purchase of the online ticket with booking of the visiting time. For visits on Saturdays, Sundays and holidays, the reservation must be made the previous day by midnight.
The paths are in a circular direction, with a one-way flow.
Download the route map here
The itinerary includes the ground floor, the first floor and the second floor of the Museum.
Access takes place with a staggering of 15 people every 15 '.
Group visits, accompanied or not, are allowed up to a maximum of 15 participants, including the tour leader / guide.
The visitor enters only with his own mask and his own ticket.
A thermoscanner will be placed at the entrances to measure the temperature while information totems with safety regulations will be placed inside.
Full €

Biglietto MNR ordinario singola sede / Single seat ordinary MNR ticket
consente l'ingresso per una sola sede € 8,00


Biglietto MNR combinato / Combined MNR ticket
consente l'ingresso una volta in ciascuna delle sedi di Terme di Diocleziano, Crypta Balbi e Palazzo Altemps; due volte nella sede di Palazzo Massimo ed è valido una settimana dall'acquisto € 12,00


Biglietto MNR Card / MNR Card
consente l'ingresso illimitato alle 4 sedi del MNR ed è valida un anno dall'acquisto € 25,00


Biglietto MNR Card 2021 / MNR Card 2021
personale e nominativa, rimane valida fino al 31 dicembre 2021 ma solo per chi ne è già in possesso e non verrà ulteriormente emessa dalla data della riapertura del 27 aprile 2021; garantisce l'accesso illimitato alle quattro sedi del Museo (Palazzo Altemps, Palazzo Massimo, Terme di Diocleziano e Crypta Balbi), senza l'aggiunta del supplemento Mostre pari a 3,00 euro e senza i diritti di prenotazione del turno di visita.


Biglietto MNR Card 2020 / MNR Card 2020
estende la sua validità al 31 dicembre 2021 ma solo per chi ne è già in possesso. Non verrà ulteriormente emessa dalla data della riapertura dell'8 febbraio 2021; garantisce l'accesso illimitato alle quattro sedi del Museo (Palazzo Altemps, Palazzo Massimo, Terme di Diocleziano e Crypta Balbi), senza l'aggiunta del supplemento Mostre pari a 3,00 euro e senza i diritti di prenotazione del turno di visita.


SUPLEMENTO MOSTRE / EXHIBITIONS
€ 3,00 in occasione di esposizioni temporanee in una o più sedi si applica ai biglietti ordinari interi e ridotti per l'accesso alla sede interessata dalla mostra e ai biglietti combinati interi e ridotti per l'accesso alle quattro sedi
Reduced €

Biglietto MNR ordinario singola sede / Single seat ordinary MNR ticket
consente l'ingresso per una sola sede
€ 2,00 per i cittadini della Unione Europea tra i 18 e i 25 anni


Biglietto MNR combinato / Combined MNR ticket
consente l'ingresso una volta in ciascuna delle sedi di Terme di Diocleziano, Crypta Balbi e Palazzo Altemps; due volte nella sede di Palazzo Massimo ed è valido una settimana dall'acquisto
€ 8,00 per i cittadini della Unione Europea tra i 18 e i 25 anni


Biglietto MNR Card / MNR Card
consente l'ingresso illimitato alle 4 sedi del MNR ed è valida un anno dall'acquisto
€ 15,00 per i cittadini della Unione Europea tra i 18 e i 25 anni
ticket on-line
reservation fee: € 2.00

Others
citizens aged between 18 and 25 years old of the European Union under the law 28.09.1999 n. 275, and subsequent amendments through ministerial letters.
Austria,Belgio, Bulgaria, Cipro, Danimarca,Estonia,Finlandia, Francia, Germaniagrecia,Irlanda,Italia, Lettonia, Lituania, Lussemburgo, Malta, Olanda, Polonia, Portogallo, Regno Unito, Repubblica Ceca, Romania, Slovacchia, Slovenia, Spagna, Ungheria, Conferderazione Svizzera (Svizzera, Norvegia, Liechtenstein, Islanda).
European Union state teachers;
Free
European and non-European people under 18
Others Free Condition
tour guides from the European Union practising their professional activity ;
tour interpreters from the European Union practising their professional activity ;
employees of the Ministry for the Cultural Heritage and Activities ;
members of ICOM (International Council of Museums);
members of ICCROM (International organization for conservation of cultural heritage);
groups of students from public and private schools of the European Union, together with their teachers upon reservation and within the quota established by the head of the school;
teachers and students of faculties of Architecture, Conservation of the Cultural Heritage, Education Sciences, and degree courses in the Arts, or in literary subjects with a specialisation in archaeology or art history, in Humanities faculties of Universities from the European Union;
students enrolled in these specialisations of faculties of Architecture, Conservation of the Cultural Heritage, Education Sciences, and of degree courses in the Arts, or in literary subjects with a - specialisation in archaeology or art history, in Humanities faculties of Universities and doctorate students in the aforementioned disciplines;
Socrates and Erasmus students of the aforementioned disciplines;
teachers and students of Fine Arts Academies from the European Union;- teachers of Art History in Upper Secondary Schools;
students of the following schools: Istituto Centrale del Restauro, Opificio delle Pietre Dure, Scuola per il Restauro del Mosaico;- journalists in the italian national register or any other journalist from a foreign country, only for work porpouses and according to a valid document proving the given professionalism;
disabled persons and a companion;
members of volunteer work associations of the Cultural Heritage;
Ticket and Admission Presale
Individuals
€ 2,00 (free for tourist guides, for the disabled and for school students)
Groups
info@coopculture.it
Schools
info@coopculture.it
ticket office
Crypta Balbi, Roma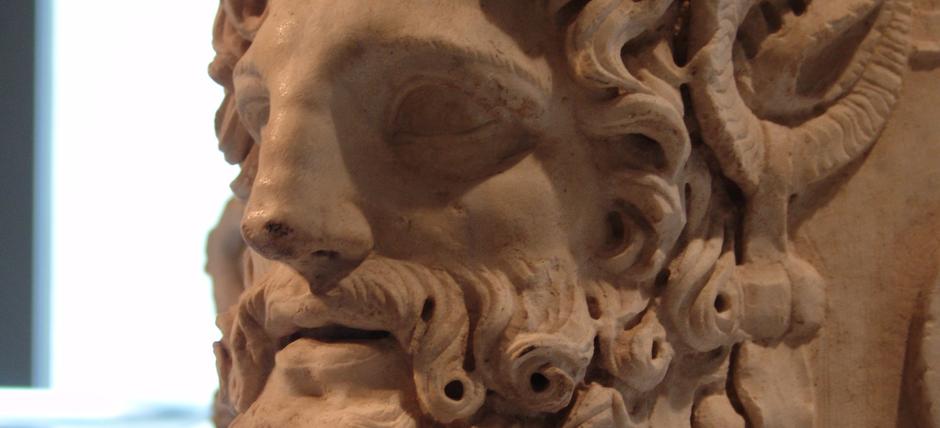 Rome, Via delle Botteghe Oscure 31
Bus: n.70, n.81, n.87, n.116, n.116T, n.186, n.492, n.628

hours