Admission ticket
Full : €
_Ingresso al Museo
euro 8.00
_Ingresso al Museo e visita guidata a 2 Sinagoghe
euro 12 intero
_Entrance to the Museum
€ 8.00
_Entrance to the Museum and Guided Tours to Synagogues
€ 12.00
Reduced : €
_Ingresso al Museo
euro 6 (per bambini dai 6 anni, studenti fino ai 26 anni, soci FAI, soci Touring o soci Coop)
gratuito (per bambini sotto i 6 anni, accompagnatori di portatori di handicap, possessori di carta Venezia Unica)
_Ingresso al Museo e visita guidata a 2 Sinagoghe
euro 10 (per bambini dai 6 anni, studenti fino ai 26 anni, soci FAI, soci Touring o soci Coop, gruppi sopra le 20 persone)
euro 7 (per possessori carta Venezia Unica turistica, non residenti o possessori di Imob)
gratuito (per bambini sotto i 6 anni, accompagnatori di portatori di handicap)
Attenzione: il venerdì nei mesi invernali il Museo potrà chiudere in anticipo per l'entrata dello Shabbat
Prenotazione richiesta per gruppi e scolaresche: tel. 041 715359
Due sinagoghe sono visitabili grazie a visite guidate in partenza ogni ora alla mezz'ora, in italiano ed inglese.
Per motivi di sicurezza non è possibile aggiungersi ad un tour in corso.
_Entrance to the Museum
€ 6.00
_Entrance to the Museum and Guided Tours to Synagogues
€ 10.00 (children and students 6-26 years old, groups of more than 20 people)
€ 7.00 Reduced price for Venezia Unica tourist card
The tickets only for the museum can be bought up to half an hour before its closing time; the tickets for the Guided Tours to the Synagogues can be bought until 4.30 p.m. during winter time and until 5.30 p.m. during summer time, except anticipated closing time on the occasion of Jewish festivities.
For Groups and Classes, booking is required: tel. 041 715359
Two synagogues can be visited through guided tours departing every hour at half past, in Italian and English.
For security reasons it is forbitten to join a tour when it has already started.
ticket on-line:
reservation fee: € 2.00

Museo Ebraico di Venezia, Venezia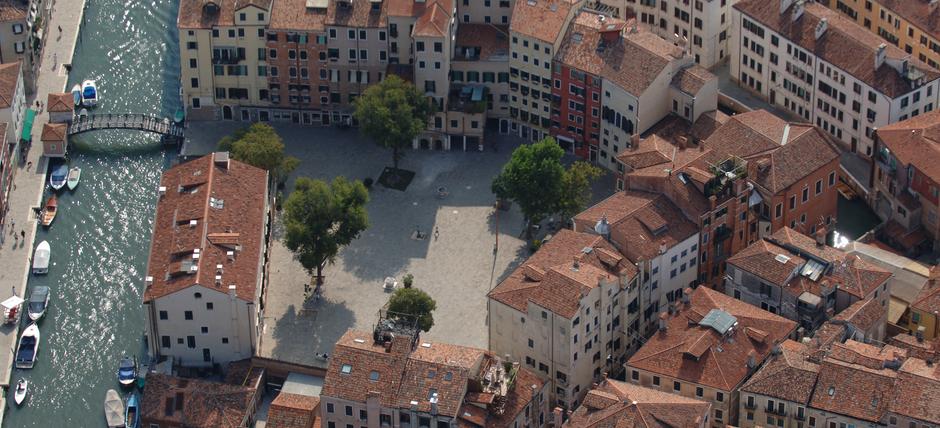 Venice Cannaregio 2902\b


hours
10.00 19.00
10.00 17.30